Linda Hlín Þórðardóttir

Co-owner

linda@essenceoficeland.is

Linda has a Matriculation examination in tourism, Diploma degree in Marketing, and International Business and a Bachelor degree in Business Administration.

Linda has considerably experience in the tourism business as a project manager for MICE & operations, marketing, and as a financial advisor.

In her spare time, Linda enjoys spending time with her husband and two daughters. The family loves skiing, camping, hiking, or just spending time together in their lodge in the Westfjords, where they can enjoy the little moments and live life to the fullest.

Kristín Harðardóttir

Co-owner

kristin@essenceoficeland.is

Kristin has been working in the travel industry since 1995. She started working for the Icelandic tourist board in Frankfurt am Main, finalized a three-year study as a travel agent ( Reiseverhrskauffrau ), and worked during and after her studies for renowned travel agencies in Germany. After moving back to Iceland in 2001, she has been designing, managing, and operating programs for incentives and special interest groups and tailor-making trips for Individuals. Besides being English speaking, Kristín is fluent in German and is a certified Iceland tourist guide.

In her personal life, Kristín enjoys spending time with her family, enjoying the outdoors, cooking, and travelling.

Regína V. Reynisdóttir

Co-owner

regina@essenceoficeland.is

Regina finished her Bachelor's degree in Tourism Management in 2005. She decided to get to know the world a little better, so she packed her backpack and went off to experience new adventures, people, and cultures. In 2006, she went back to school to focus on further studies in Sales and Marketing. Since 2007, she has been designing, managing, and operating high level programs in Iceland for individuals, groups, and incentives. Regina loves planning events, whether or not they are for work, but she really enjoys traveling with her husband and daughter, and they use every opportunity to do so, be it in Iceland or other parts of the world.
Traveling to beautiful and exotic areas of the world has always been one of the most engaging and fulfilling activities a person can do in their lives.
Iceland is unlike any other place on earth. It´s a country where the elements are as vivid as can be, showing you the true forces of mother nature. From spouting geysers, rugged landscapes, beautiful black lava beaches, majestic glaciers to thundering waterfalls, it is a place of beautiful contrasts. It´s home to warm and friendly people, the northern lights, and the midnight sun. Although small, Iceland is rich in history and culture and boasts of vibrant art scene and world class cuisine, making it a perfect destination.
Coming from different areas of the country and with diverse backgrounds, what brings us together is our passion for Iceland- it´s nature, culture, and people. Having many years of experience in designing and managing programs in Iceland, we wanted to establish an agency that would offer high-end, authentic, and bespoke programs for travellers who want to experience true Iceland.
We are a boutique Destination Management Company that provides creative, quality programs with attention to detail. We carefully select all our partners, and we strive to create real and authentic experiences for those who want memories to last a lifetime. With our passion, creativity, and our personal touch, we look forward to creating the perfect program for you, a tailor made experience of the essence of Iceland.
KRISTÍN HARÐARDÓTTIR
Owner & CEO
tel: +354 578-5590
info@essenceoficeland.is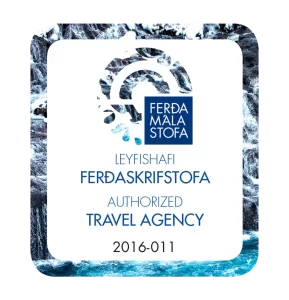 Krókháls 6
110 Reykjavik | Iceland