PRIVATE LUXURY TRAVEL
Once in a lifetime experiences together
Today's parents are acknowledging the importance and true value of quality family time away from the hectic and stress of our modern lives. A journey planned by Essence of Iceland, exploring this beautiful island, is not only a fun experience for the whole family, but also an educational one.
Our family trips are the perfect opportunity for families of all sizes to bond and share "once in a lifetime" experiences together. It is an epic journey into a world, unlike anything you could ever imagine- stunning nature, rich in culture, with adventure to be had every step of the way. And all this is taking place in one of the safest environments on earth.
Imagine watching the northern lights dancing on a clear winters' night or going whale watching under the midnight sun. Trekking across a glittering glacier or catching the arctic char in a beautiful mountain lake. Learning to knit your own Icelandic scarf or play the games of the Vikings. What about relaxing in a natural hot spring or enjoying a breath-taking view from the top of a volcano? Paddling a kayak quietly along the coastline or making a splash, while river rafting. Be captivated by the stories of elves and trolls around a campfire and learn about the northern mythology. Enjoying fresh and delicious Icelandic cuisine after each day's adventure.
The luxury of our Essence of Iceland Family trips is not in the splendor of your suite; it is the handpicked knowledgeable guide, the out of this world scenery, and witnessing your children having a life changing experience they will never forget. Luxury is also knowing you are in the best of hands –everything has been arranged, and all you need to do is be there. We look forward to showing you our extraordinary country and helping you strengthen your family bonds by experiencing a real Icelandic Adventure.
experience a real
ICELANDIC ADVENTURE
We look forward to showing you our extraordinary country
tel: +354 578-5590
info@essenceoficeland.is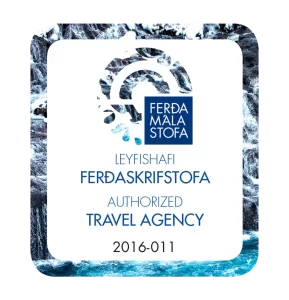 Krókháls 6
110 Reykjavik | Iceland